RACINE LAVAL
Luxurious and affordable urban living. Racine Laval is like a haven of peace in the heart of Laval. The building features a distinctive contemporary design that blends in with its surroundings. The building's distinct glass components complement the brick and stone, allowing it to blend in perfectly with the Chomedey area's heritage architecture.
MB Groupe Canada is recognized as a residential and commercial (mixed use) real estate promoter and contractor in Quebec and Canada.
The new 6-story building, which is located in a vibrant district in the centre of Laval on the city's main boulevard, Curé-Labelle, contains 115 rental units of which 20% are large and prestigious affordable units. It will be available as from 2024, with units ranging in size from 3 ½, 4 ½, 5 ½ as well as a penthouse.
The building includes a two (2) storey underground parking garage as well as a retail and restaurant area. The residential portion of the building includes a workout room and an urban rooftop chalet for the tenants.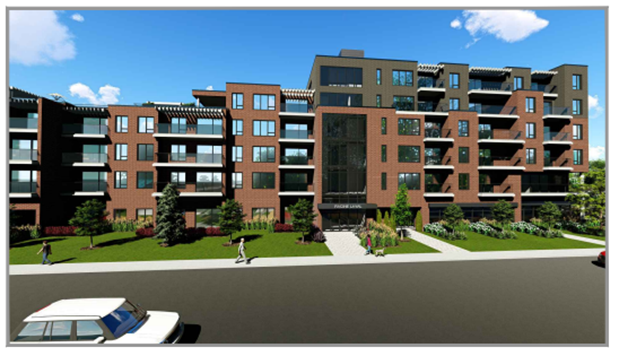 RACINE OTTAWA
Located in an active and energetic area in the heart of the nation's capital, this new 9-storey building features 68 prestigious rental units available of which 20% comprises affordable housing. The building includes a three-storey underground parking garage and a rooftop urban chalet.
The underground parking lot will be excavated starting in March 2022. The concrete superstructure will be built starting in June 2022. The MB Groupe Canada was in charge of overseeing the project from start to finish, as well as the finishing and landscaping of the building, which includes the urban chalet. The project will be completed in August 2023.
Located in close proximity to all amenities including shopping centres, shops, restaurants and public transport. An environmentally friendly project of modern apartments dominates the prestigious area of the City of Ottawa. Perfectly situated, this 9-storey tower with a rooftop chalet layout offers breathtaking views of the City of Ottawa and the surrounding park.
The 78 residential units feature 9-foot ceilings, hardwood floors and modern furnishings. The units feature exceptional contemporary design and include access to a host of premium amenities and services. The MB Groupe Canada and its partners worked together to make this project a sustainable building endeavour and was awarded LEED Gold certification.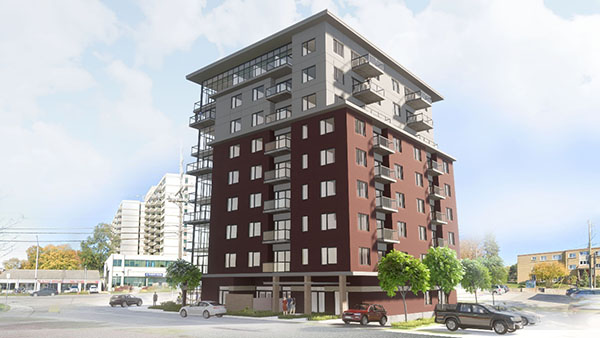 RACINE VAUDREUIL
Racine Vaudreuil is MB Groupe Canada newest apartment development. Located in the heart of the city of Vaudreuil, on Harwood Boulevard and close to Highway 20, Racine Vaudreuil offers its tenants a lifestyle that blends nature and urban living. Residents will enjoy the comfort of the community spirit and green spaces of this area of West Montreal, while enjoying easy access to all that the city has to offer.
The project will be located in downtown Vaudreuil, a rapidly developing neighbourhood that offers community and cultural highlights, such as parks, as well as many foodie destinations, including local bistros, restaurants and cafés.
Racine Vaudreuil will be a 6-storey glass tower with an urban chalet and commercial space. The building is destined to become an important building in the Vaudreuil and Soulanges MRC region. The building will offer a total of 80 refined residential units, ranging from studios to 3-bedroom apartments. The apartments will range in size from 750 to 1250 square feet. Work is scheduled for March 15, 2022, through March 2024.
Surrounded by water and parkland, this high-tech waterfront neighbourhood will become an epicentre of wellness – a modern, innovative, mixed-use community destined to become a place where people come together to play, live, work, and shop.
Living near the proposed new transit hub implies being connected to all the modern city amenities you could want and also, there are approximately three (3) train stations.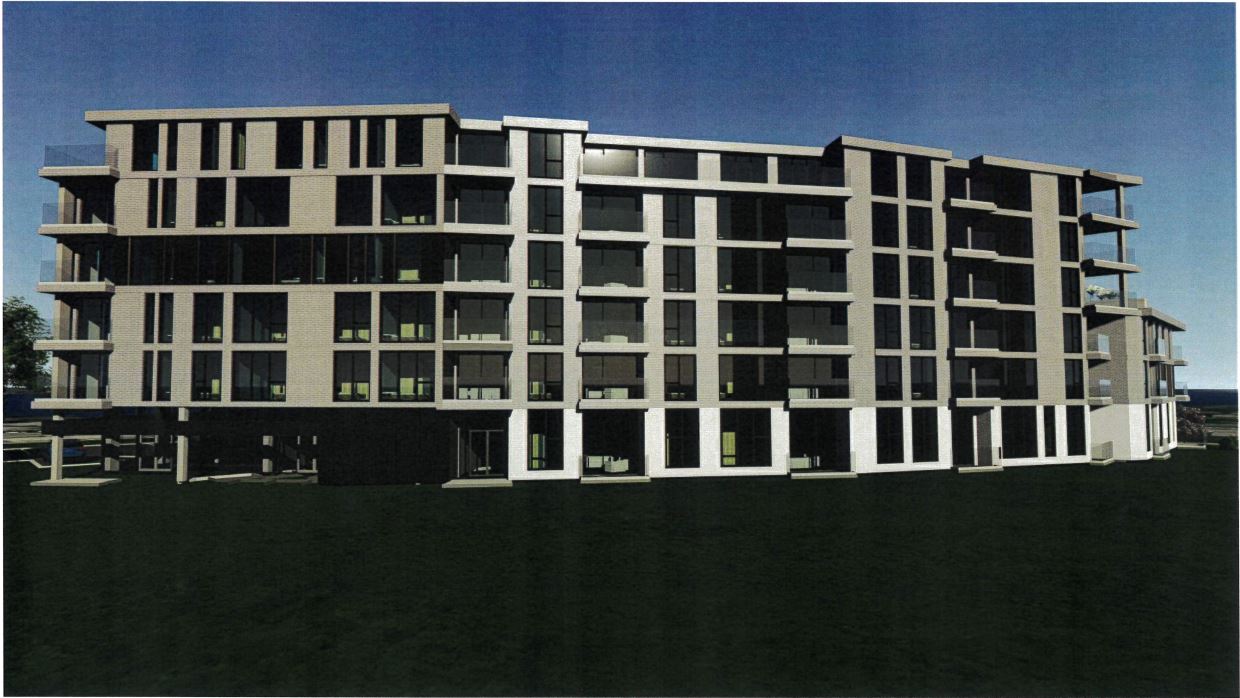 Find out more
about our services.